Landbased/Onshore Pipeline Technology Award
As with the subsea award, this award, introduced in 1996, is made annually for the most significant contribution made to landbased pipeline technology or its ancillary apparatus. The objective of the award is similarly to promote the development of new ideas in the general field of landbased pipeline technology.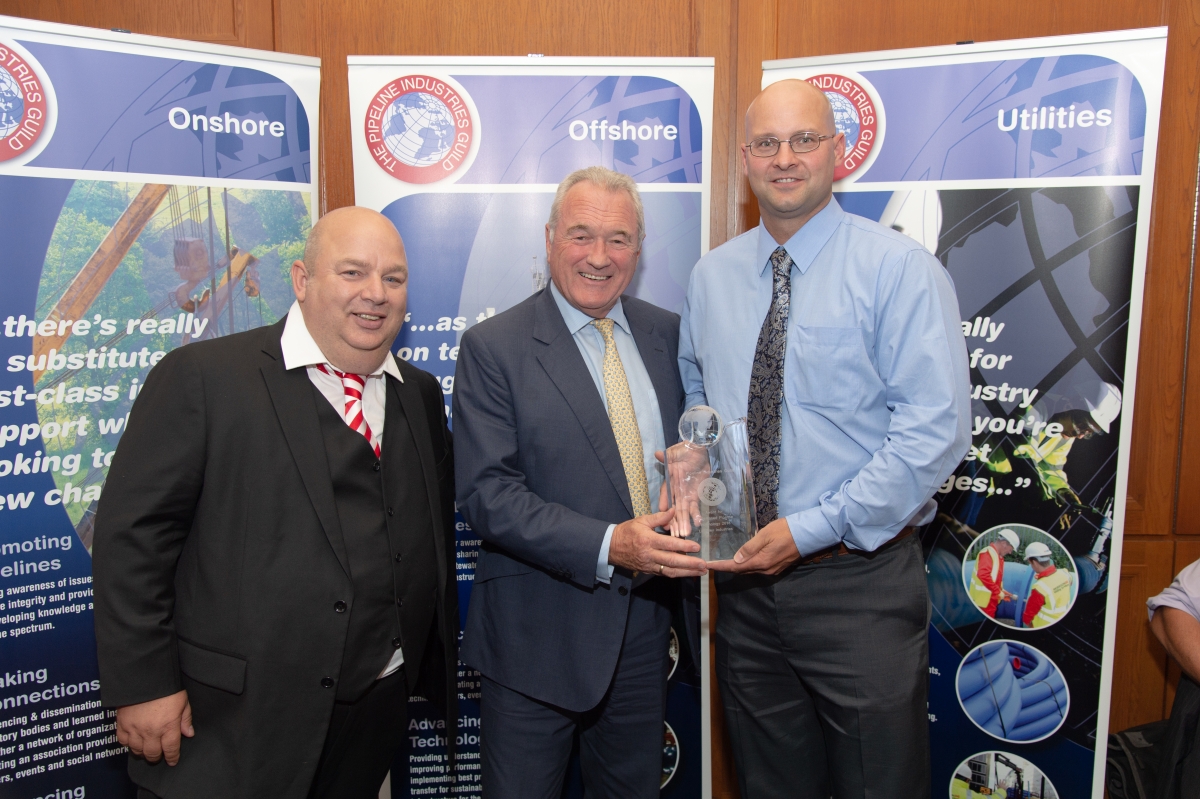 2018 Winner:
La Valley Industries | Tonghand Exit Side Wrench
2018's Nominees:
Fuchs Oil | Renosafe Flange Protect
Fuchs Oil | Renosafe Hose Protect
Blue Think UK Ltd | Laser welding for thick carbon-steel pipeline 
2017 Winner:
Synthotech, National Grid, PREMTECH, PIE | Gas Robotic Agile Device (GRAID)
2017's Nominees:
National Grid Gas Distribution Limited | Raynham Farm: Re-inforced thermoplastic pipes - Paving the way for renewable energy
Duncan Anderson | Low Impact, 'Cut, Bury & Cover, Offset Trencher'
Wessex Water: YTL Engineering & Construction | The MAC Extensometer for structural tunnel analysis, to prioritise Totex expenditure
DNV GL MARV | An advanced digital twin of a pipeline; reducing cost and increasing confidence in operations
Landbased/Onshore Pipeline Projects Award
The Land-based Pipeline Projects Awards introduced in 2016 to showcase technical expertise, achievement and challenges overcome in delivery of land-based/onshore pipeline projects.  Projects may be of any length, any diameter pipe or in any sector including renewables, unconventional gas, power and infrastructure.  Land-based pipeline are those predominantly operating on land, and not underwater, but can include fresh water lake operations.  Land-based pipelines are generally onshore large diameter pipelines and may include outfalls and infrastructure projects.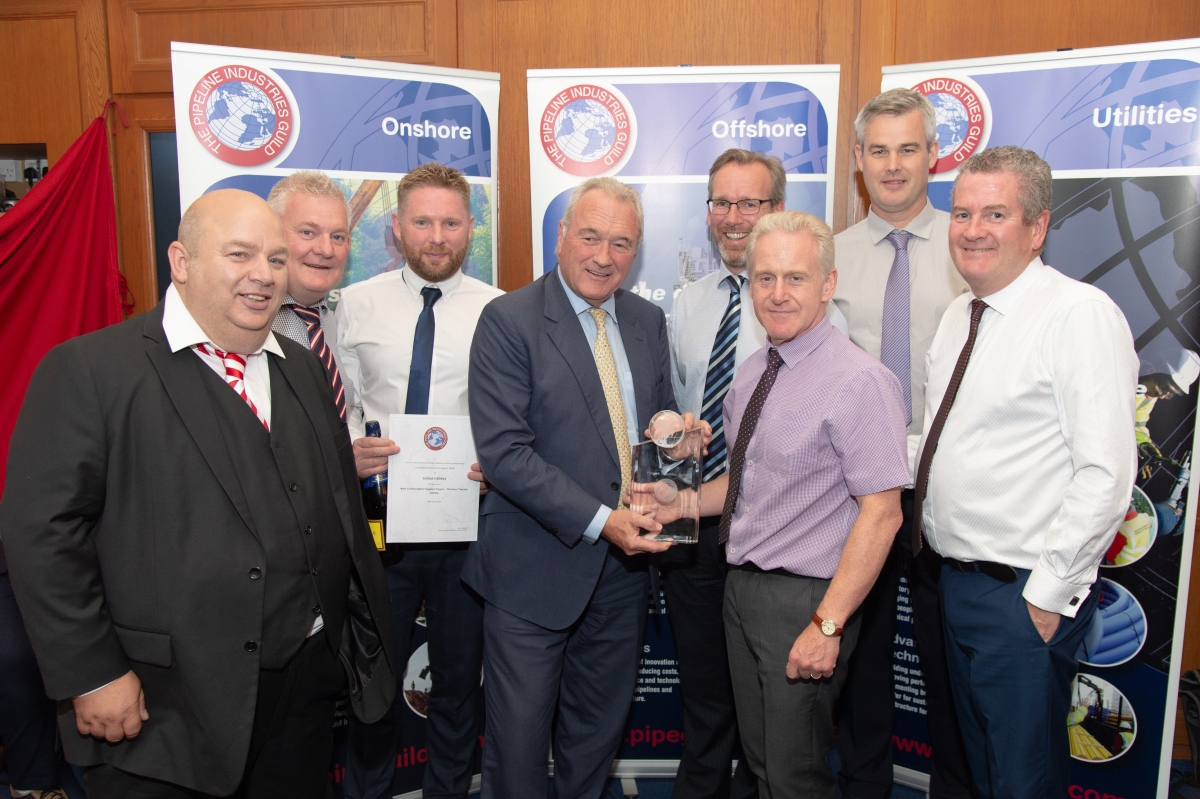 2018 Winner:
United Utilities | West Cumbria Water Supplies Project - Thirlmere Transfer Scheme
2018's Nominees:
United Utilities | Emergency Engineering Response to the Franklaw Incident
2016 Winner:
BAM/Murphy | Corrib Tunnel Pipeline Installation
2016's Nominees:
SGN | CISBOT in George Street, Edinburgh
PII Pipeline Solutions, GE Oil & Gas and Al Shaheen Joint Venture | Rapid Confirmation on Localization of an Illegal Pipeline Tap
BAM Civil | Killybegs Sea Outfall