Institute of Water - IWater Engineering Conference
Doing Things Differently: Engineering solutions for the Water Industry - The Pipeline Industries Guild are proud to be supporting Institute of Water for their IWater Conference.

Online Engineering Conference 2021
Doing Things Differently: Engineering solutions for the Water Industry
Agenda

21st April (10.30am - 12.30pm & 2pm - 4pm)
Session 1 - Running Things Differently (10.30am - 12.30pm)
The development of technology in the areas of Artificial Intelligence, IoT and robots is opening new ways to manage operations for the water industry to achieve reduced costs, improved customer service and reduced carbon emissions, to meet their business plan objectives over the coming years. The session will include presentations live from Australia and another focusing on a case study in the Middle East.
We will hear from:
 Diane D'Arras, Académie des Technologies
 Andre Nogueira, Schneider Electric
 Paul Haggerty, Capgemini
 Dammika Vitanage, Sydney Water
 Jaime Valls Miro, UTS
 Panel discussion/Q&A

BREAK
Session 2 - Managing Networks Differently (2pm - 4pm)
Tough targets to reduce leakage and sewer flooding mean that the old ways of doing things are no longer sufficient. Water companies need to be smarter in how they manage their buried assets. If water companies are to succeed without costs going through the roof they must look to new ways of working. Hear from some of the leaders in the industry, including live presentations from the USA and the Far East.
We will hear from:
 Rachel Skinner, WSP
 Jamie Jones, Portsmouth Water
 David Hughes, Independent Consultant
 Graeme Cleeton, ULC
 Steven Nutter, & Heather Sheffield, Yorkshire Water
 Gary Wyeth, Wyeth Water Consultants
 Panel discussion/Q&A

22nd April (10.30am - 12.30pm & 2pm - 4pm)
Session 3 - Building Things Differently (10.30am - 12.30pm)
Some new assets will still be needed, but how we provide these assets is going through a period of massive change. New technology including BIM and Digital twins is leading this change, but new ways of working and changes in culture are also needed.
We will hear from:
 Paul Sheffield, BAM
 Holger Kessler, Cabinet Office
 Simon Loftus, AVEVA
 Lisa Mansell, United Utilities
 David Riley, Anglian water
 Panel discussion/Q&A

Session 4 - Workshops
Is there a place for Ethics in engineering? (2pm - 3pm)
With tight margins for contractors and consultants is there a place for ethics in engineering? Should engineers have an equivalent to 'The Hippocratic Oath'? What decisions does an engineer make which should be based on ethics? With the impact engineers have on the world's carbon emissions, do engineers have an ethical obligation to lead the climate emergency? This session will examine these questions and more with an interactive discussion for all participants.
We will hear from:
 Lisa McKenzie, Veolia Water
 Richard Bayfield
IoT and Telemetry for beginners (3pm - 4pm)
Instrumentation, control, and automation (ICA) is at the heart of all modern industrial processes. This presentation will begin by exploring the basic concepts of an industrial process, then move on to describe the principles and types of modern automation technologies, where they originated, the terminology used, and the instrumentation/devices required for accurate control. We will also provide a basic overview of automation programming and look to the fast-emerging world of the Industrial Internet of Things (IIoT) and Industry 4.0.
We will hear from:
 Jez Palmer, Schneider Electric

23rd April (10am - 12pm)
Improve your communication skills (10am - 11am)
Emma Davis, EMD Inspire
Since the beginning of time, we have been communicating, from those first cave wall etchings, through to today's array of ways to communicate. Yet our communication is not as fluid as we think! Join us as we spend an hour uncovering our responsibility in communication, the complexity our virtual working has added, and understanding the power of a story when it comes to truly landing your message.
 Welcome, overview of the session key takeaways.
 The responsibility for communication – using a linear communication process model to highlight the barriers to effective communication and establish our responsibility in ensuring communication is received and understood as intended.
 Communication in a virtual working world – the impact virtual working has had on our ability to communicate and top tips to overcome.
 The power of a story – reflecting on Obama's "fire it up" speech to highlight the power of finding ways to use story telling in landing key messages with impact.
 Wrap up and Q&A

The benefits of Professional Registration and how to achieve it (11am - 12pm)
In this session you will hear about the different types of engineering registration and competencies – literally, something for everyone – and how you can apply. It can seem daunting, but our aim is to show that it can be a positive and rewarding experience. And there will be plenty of opportunity to ask questions!
We will hear from:
 Jo Parker, MD, Watershed & IWater VP Engineering
 Sarah Dunn, Professional Registration Manager, IWater
Pricing Information
| | | |
| --- | --- | --- |
| Pricing Options | Price Incl. TAX | Last Booking Day |
| Members | £0.00 | Tue, 20 Apr 2021 |
| Speaker Organisation Employee | £12.00 | Tue, 20 Apr 2021 |
| Company Affiliate | £30.00 | Tue, 20 Apr 2021 |
| Non-Member | £30.00 | Tue, 20 Apr 2021 |
| Trial Member | £0.00 | Tue, 20 Apr 2021 |
| IMarEST Members/Staff | £12.00 | Tue, 20 Apr 2021 |
| Pipeline Industries Guild: Members/Staff | £12.00 | Tue, 20 Apr 2021 |
To Book your place CLICK HERE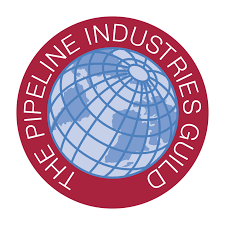 When
April 21st, 2021 10:30 AM to April 23rd, 2021 2:30 PM