4th Annual Awards Lunch 2019
We have an excellent opportunity to Celebrate Technology and Innovation within the Pipeline Industry which is being held at The Hilton Deansgate, Manchester, with Guest Speaker Professor Ruth Allen Deadline for entries is Friday 26th April 2019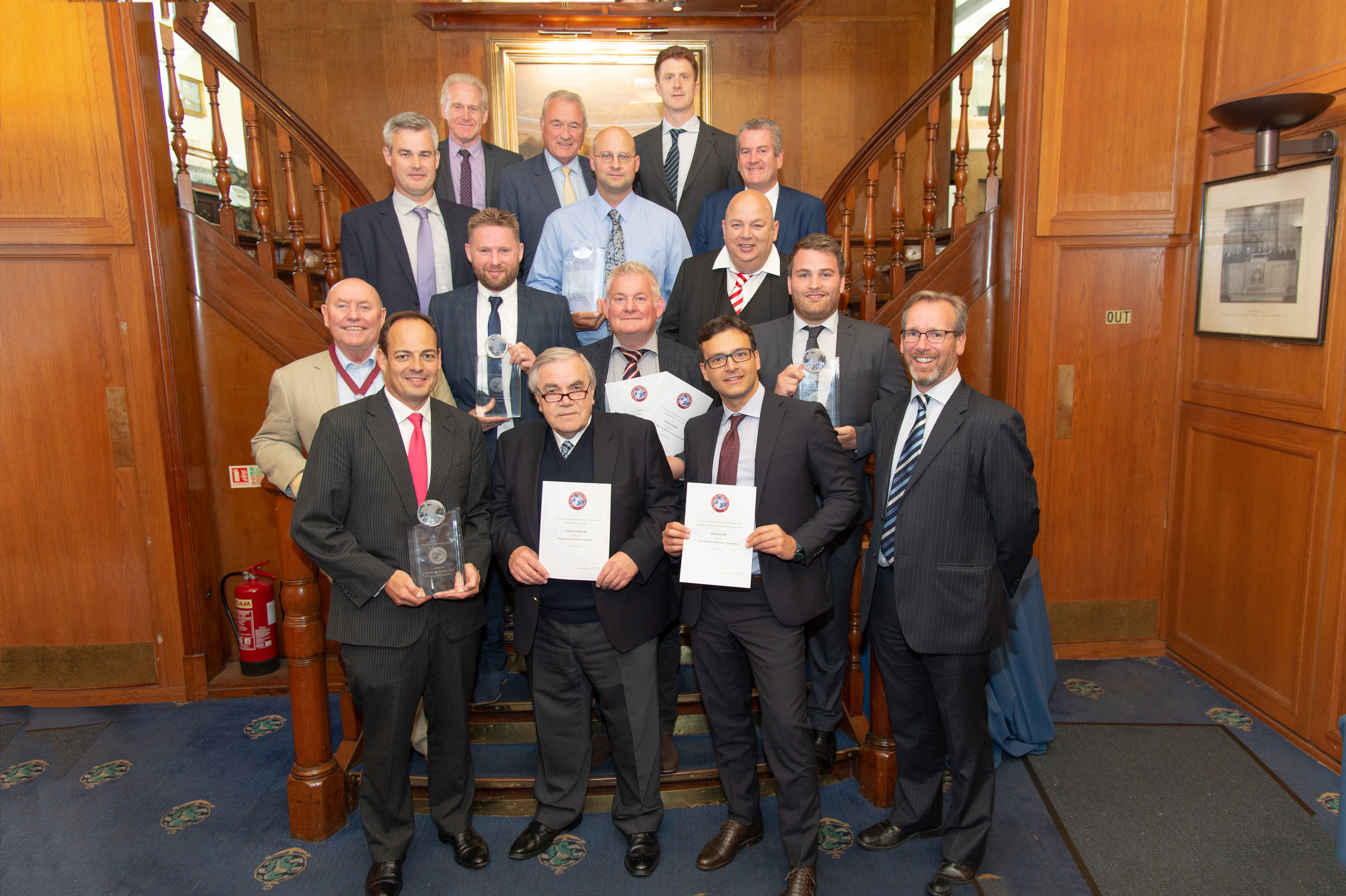 We pleased to announce that we are holding the 4th Annual Awards Lunch at The Hilton Deansgate, Manchester on Thursday 27th June 2019 and we are looking for you to submit your entries and not forgetting to book your tickets to attend the Awards Lunch.
The Lunch includes a Welcome drink, half bottle of wine per person and a 3 course meal including Tea/Coffee and Petit Fours.
The AGM will also take place before the Awards Lunch and is open to ALL Members of The Pipeline Industries Guild, further information regarding the AGM and how to attend will be circulated in the coming days.
The Pipeline Industries Guild began recognising contribution to the pipeline industry more than forty years ago; establishing awards for Subsea, Land-based and Utilities Technologies over the last 25 years.

Tickets are available for Members and Non Members. We would also welcome entries from Members and Non Members.
The Award Categories are
Pipeline Technology and Innovation
Subsea Pipeline Technology
Land-based/Onshore Pipeline Technology
Utility Pipeline Technology

Technology Pipeline Projects
Subsea-Offshore Pipeline Projects
Land-based/Onshore Pipeline Projects
Utility Pipeline Projects
Our Guest Speaker, Ruth Allen, a Chartered Civil Engineer, Ruth has over 40 years' experience in the provision of management and technical consultancy to water, energy and transport organisations world-wide. Previous roles include CEO of Ewan Group, a Director of Mouchel Utilities and a Director of WRc.
Ruth's work has included infrastructure management advice in the UK and internationally covering asset management, asset investment, environmental management, hydraulic modelling, flooding, risk and uncertainty, whole life costing, service delivery, resilience and 'utility' regulation. Ruth is a past National Chair of The Pipeline Industries Guild and currently President of the Institute of Water SW Region. Ruth is also the Royal Academy of Engineering Honorary Visiting Professor of Infrastructure Engineering at the University of Exeter.
Ruth who is Past Chair of the Guild, founder of the Guild Youth Initiative (now Professional Development Network) and Managing Director of RSKW Ltd, Prof. Ruth Allen will speak on the subject of Magnificent Women in Engineering. Aligning with activities around International Women in Engineering Day (INWED) 2019, Ruth's talk will celebrate the inspirational and pioneering women in engineering over the last 100 years as well as reflecting on the challenges and changes facing the infrastructure sector and how an inclusive skill base is fundamental to future success.

For more information about how to enter and download the entry forms please click here All entries will need to be sent to hqsec@pipeguild.com by no later than 26th April 2019
We have sponsorship opportunities available and if this would be of interest please email events@pipeguild.com or call Kate Byfield on 0207 245 8832
Thank you to our sponsor so far Sapphire Utility Solutions

When
June 27th, 2019 12:00 PM to 4:00 PM
Location
The Hilton Manchester Deansgate




303 Deansgate




Manchester

,

M3 4LQ




United Kingdom
Event Fee(s)
| | |
| --- | --- |
| Member Individual Ticket Price (incl VAT) | £ 120.00 |
| Non-member Individual Ticket Price (incl VAT) | £ 150.00 |
| Retired & PDN Member Ticket Price Price Inc VAT | £ 90.00 |
| Table of 10 Member Rate Including VAT | £ 1,080.00 |
| Table of 10 Non Member Rate Inc VAT | £ 1,350.00 |