Award Winners Webinar - Subsea Hydrate Plug Detection and Sizing via ROV using the ART vPUSH system
This award is made annually for the most significant contribution to subsea pipeline projects. The objective is to promote the development of new ideas in the general field of subsea pipeline projects. We are delighted to have the Winners from the 2022 Awards, TSC Subsea to speak about their winning entry.
TSC Subsea was engaged in 2021 by a leading global Oil and Gas operator with assets off Angola, West Africa. The enquiry was for a subsea pipeline external inspection system with inbuilt technology capable of deployment by ROV to locate and size a substantial hydrate plug suspected to be located somewhere within a 12km stretch of subsea 8" 3LPP (three-layer Polypropylene) coated water injection pipeline at -1300m water depth. The pipeline was buried and the client requested minimum seabed intervention along with fast scanning capability without compromising sensitivity.
TSC Subsea have several proprietary inspection technologies, one being Acoustic Resonance Technology (ART), an ultrabroadband acoustic method which offers significantly higher penetration capabilities compared to UT systems. Lab testing was carried out over several months to prove the technology was capable of not only inspecting through the 3LPP coating but also to prove ART could accurately locate and size the hydrate plug within the pipeline.
After successful testing, the ART vPush was designed and built, encompassing four ART sensors positioned to scan from the top half of the pipeline only, decreasing dredging requirements significantly. Late 2021 the pipeline was partly excavated along the full 12km, exposing the top section. Early 2022 TSC Subsea mobilized the new ART vPush system and personnel onboard DOF's Scandi Seven vessel and proceeded to scan the partially exposed pipeline. The campaign was very successful and an industry first by utilizing a non-radiographic method to accurately scan 12km's on heavy coated pipeline in just 33 hrs. Locating and accurately sizing the hydrate plug.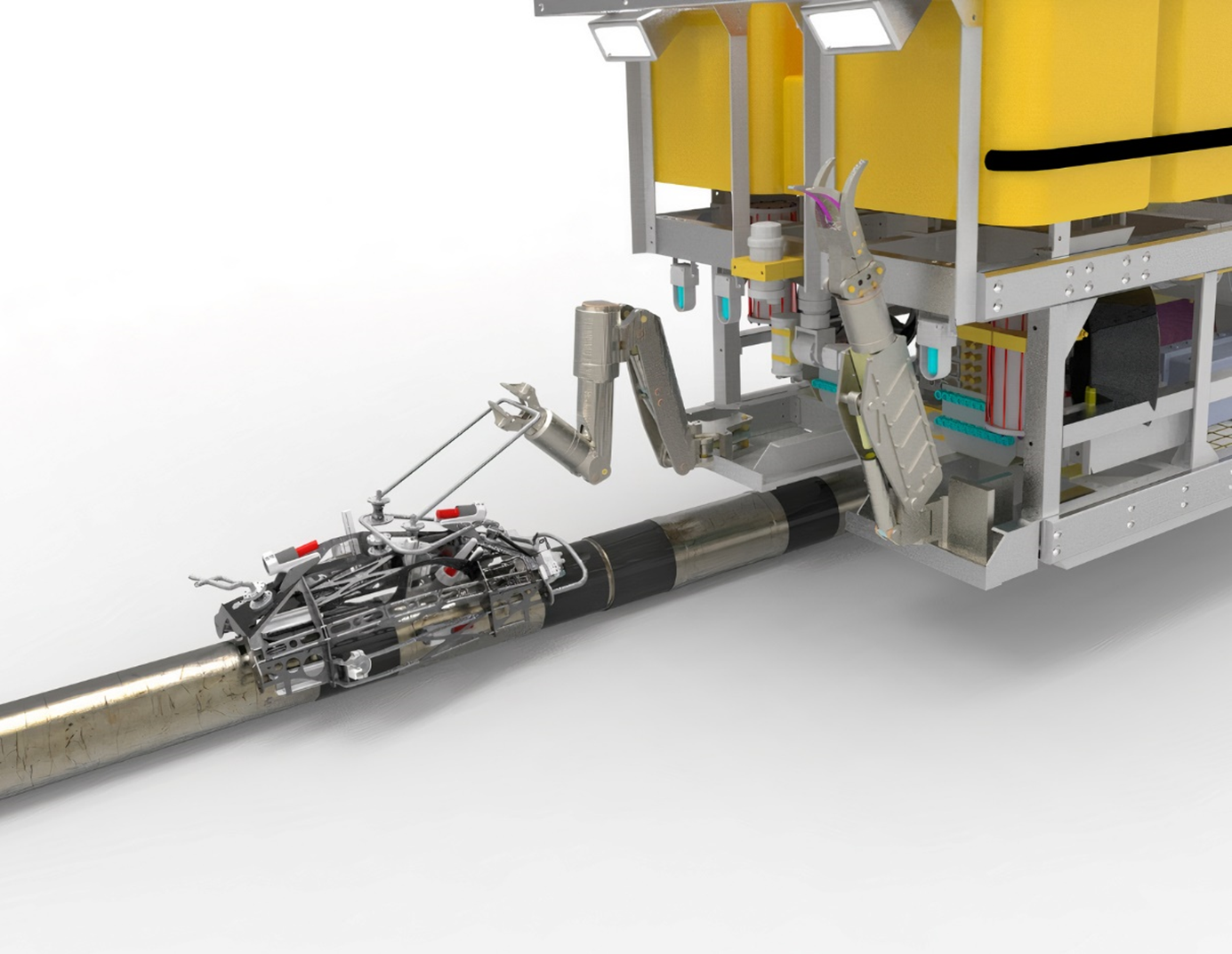 When
October 13th, 2022 12:00 PM to 1:00 PM