Recent Event Highlights
The photos above illustrate some of the fantastic events and competitions that are a result of the continuous hard work from the Wales & Western Branch.
Tour of the Thames Barrier | June 2017 - Fourteen members of the Wales & Western Branch visited the 50 year old Thames Barrier and saw the 3,300 tonne gates in action.
PDN Presentation Competition | February 2018 - Sophie Edwards of Thames Water won the most recent Professional Development Network Presentation Competition
Asset Management 'what does the future hold?' | September 2018 - We explored how asset management would change in the future as we move into a digital space
---
Our Branch
The Wales and West Branch has long been an active branch in the Guild. Over 2019 and 2020 we want to:
Ensure we deliver an engaging calendar for our members

Deliver an active programme for developing professionals

Establish a succession plan for our committee, increasing its diversity across all pipeline industries.
We welcome suggestions of topics you would like us to hold, so please get in touch about what you would like to see us delivering.
---
Branch Chair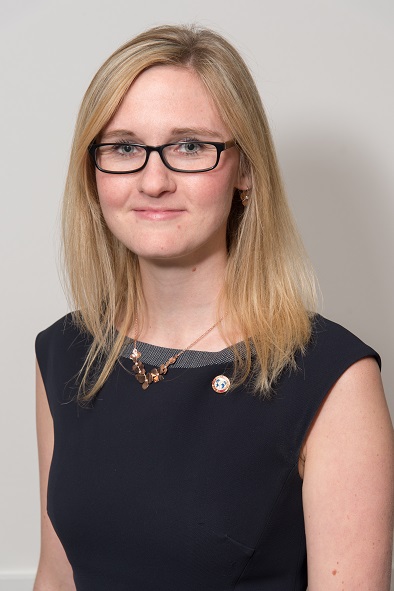 Laura Mann is the current chair of the Wales & West Branch and is Head of Strategy Development at Wessex Water.
---
Branch Committee
Laura Mann | Branch Chair - Wessex Water - laura.mann@wessexwater.co.uk
Katie Young | Secretary - Wessex Water - katie.young@wessexwater.co.uk
Nicholas Anderson | Treasurer - Wessex Water - nicholas.anderson@wessexwater.co.uk
Rachel Dickenson | PDN Representative - Wessex Water - rachel.dickenson@wessexwater.co.uk
Brent Windsor | Committee Member - Brent Windsor Limited - brent@brentwindsor.com
Paul Cumpstone | Committee Member - National Grid - paul.cumpstone@uk.ngrid.com
Jonathan Baker | Committee Member - Wessex Water - jonathan.barker@wessexwater.co.uk
Alex Cornish | Dinner Convenor - Wessex Water