Recent Event Highlights
Site Visit to United Utilities |  West Cumbria Aqueduct - September 2018: Five members of the panel visited UU's Cumbria Aqueduct twin 900mm diameter p

​ipeline between Thurlmere and Williamsgate near Cockermouth.

Panel Meeting - November 2018: As part of the meeting the smart torque product that is being trialled in preparation for launch to market was presented.  This product completes the data capture and provides quality assurance for flanged joints, allowing any remedials to be identified and completed before the pipeline is tested and backfilled.  The data captured within the mechanical tool gives the asset owner peace of mind that the pipeline has been jointed and torqued correctly (including the sequence).
​Upcoming Events:
Leak Free Networks conference
Clean Growth Strategy (greener energy solutions)
Corrosion Protection
Thurst Block Design
---
Our Panel
The Utilities Technical Panel is made up of a group of Pipeline Industry experts with experience in the manufacture, operation, maintenance, design, construction, commissioning, decommissioning and health, safety, security and environmental aspects of utility pipeline engineering. Its members include practitioners, managers, suppliers and consultants. We meet quarterly and discuss areas of concern including technical standards, new technologies, the future direction of the industry.  Our meetings are usually  held at the premises of one of the panel members and where appropriate include a visit to workshops or site.  We aim to have a guest speaker at every meeting to present on technical achievements or challenges within the industry.
---
Panel Chair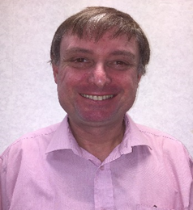 Richard Weeks CEng FICE CIWEM PIG - Chief Engineer, Atkins
Richard is a practicing civil engineer with 40 years' experience in engineering design, utilities and the water industry.  He is currently acting either as Project Director, Project Manager or Project Reviewer on many multidisciplinary water infrastructure schemes. 
Within Atkins Infrastructure Division, Richard is Technical Authority for pipeline engineering.  For SNC Lavalin, Richard is pipeline Subject Matter Expert, SME.
Knowledge & Experience:
Project Management
Water Engineering
Pipeline Design and Construction
Hydraulics
Water Supply
Wastewater Collection
Water and Wastewater Treatment
Tunnelling
Marine Outfalls
---
Panel Committee
Richard Weeks | Chair - Atkins Global
Pamela O'Rourke | Vice Chair - Atkins Global
Sophie Tucker | Secretary - United Utilities
Phil Clisham | Panel Member - GHD
Sean Greenwood | Panel Member - Mott MacDonald
Phil Green | Panel Member - Saint Gobain PAM
Nick Preston | Panel Member - Independent
Dom O'Sullivan | Panel Member - Aliaxis UK
Mark Hamilton | Panel Member - PSS Hire  
Edward Faragher | Panel Member - DNV GL
Mike Stratton | Panel Member - Mike Stratton & Associates
Jason Wilson | Panel Member - Severn Trent Water
Peter Scott | Panel Member - Pipe Equipment Specialists Ltd
Jo Parker | Panel Member - Watershed Associates
Mike Shepherd | Panel Member - M A Shepherd Ltd
Jim Tresnan | Panel Member - United Utilities
Ken Lax | Panel Member - Corroconsult UK Limited
Iain Knowles | Panel Member - Radius Systems
Gary Dwyer | Panel Member - Radius Systems
David Winzer | Panel Member - Black & Veatch
Craig Horrocks | Panel Member - Cadent Gas
Matthew Rowlatt | Panel Member - Flowline
​Paul O'Regan | Panel Member - Aquaspira/Cardiff University
Don Ridgers | Panel Member
Doug Robson | Panel Member 
Matthew Bridge | Panel Member
Keith Edwards | Panel Member