Utility Pipeline Technology Award
This award, introduced in 2003, is made for the most significant contribution to the utility pipeline technology. The objective is to promote the devlopment of the new ideas in the general field of utility pipeline technology.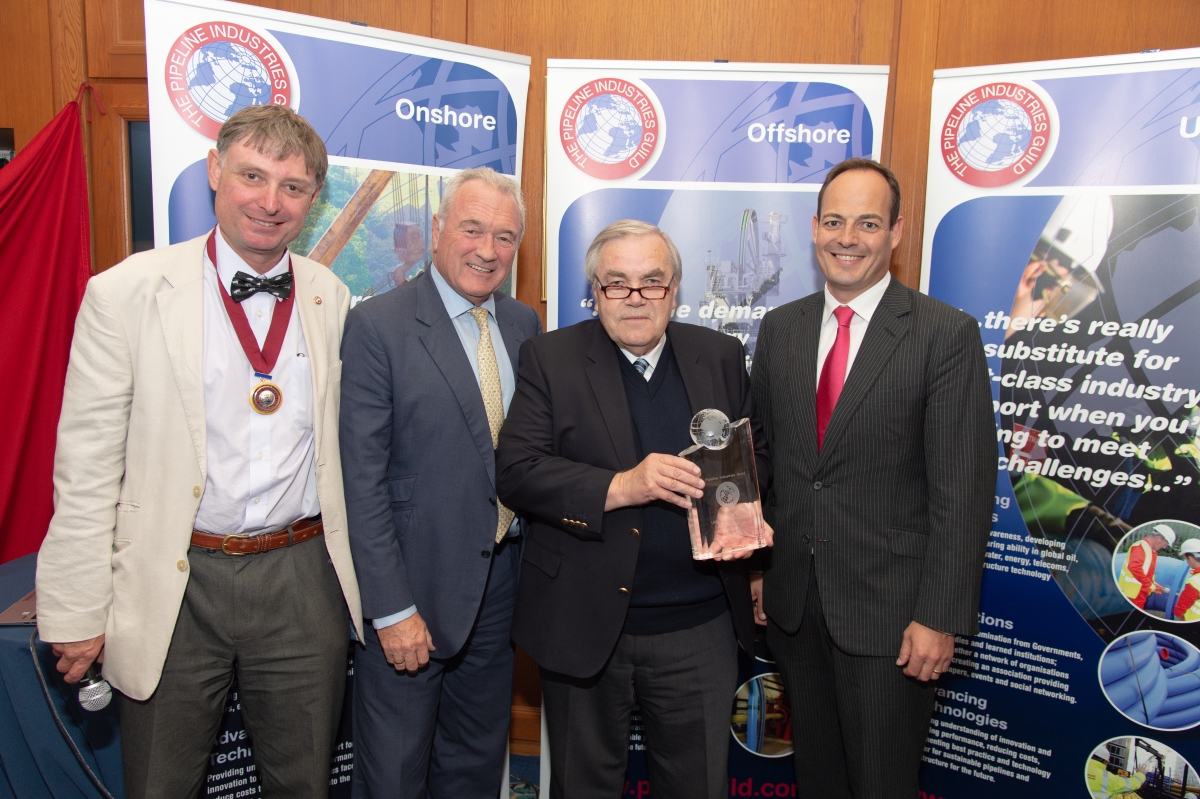 2018 Winner:
Tracto Technik UK | Keyhole Service Connection Innovation
2018's Nominees:
Fisher German | Tool Box Talk, Video for specialist training on pipeline construction projects
Fuchs Oil | RENOSAFE Flange Protect
Fuchs Oil | RENOSAFE Hose Protect
South West Water Delivery Alliance H5O | Mayflower Street, Plymouth - Pile Cutting and CIPP Patch Repair
Synthotech & ALH Systems in partnership with Northern Gas Networks | Project STASS (System Two Assess and Seal Solution)
United Utilities | West Cumbria Water Supplies Project - Thirlmere Transfer Scheme
2017 Winner:
GPS PE Pipe Systems | An innovative solution to creating a secure connection in PE pipelines
2017's Nominees:
two H | Piped - App Based Quality Assurance System For Pipeline Commissioning
National Grid Gas Distribution Limited | Raynham Farm: Re-inforced thermoplastic pipes - Paving the way for renewable energy
Duncan Anderson | Low Impact, 'Cut, Bury & Cover, Offset Trencher'
Synthotech, National Grid, PREMTECH, PIE | Gas Robotic Agile Inspection Device (GRAID) - NIC Development Project Collaboration
Wessex Water: YTL Engineering & Construction | The MAC Extensometer for structual tunnel analysis, to prioritise Totex expenditure
PSS Hire | London gas mains replacement project
Wessex Water Services Ltd | Wessex Water's Supply Grid and Flow Optimiser Technology
tRIIO | Vacuum Saddles
tRIIO | 4D Digital Technology
tRIIO | New 800mm PE Pipe
Utility Pipeline Project Award
The Utility Pipeline Projects Award introduced in 2016 to showcase technical expertise, achievement and challenges overcome in delivery of utility pipeline projects.  Projects may be of any length, any diameter pipe or in any sector including renewables,  unconventional gas, power, infrastructure, gas, water, wastewater, power and IT.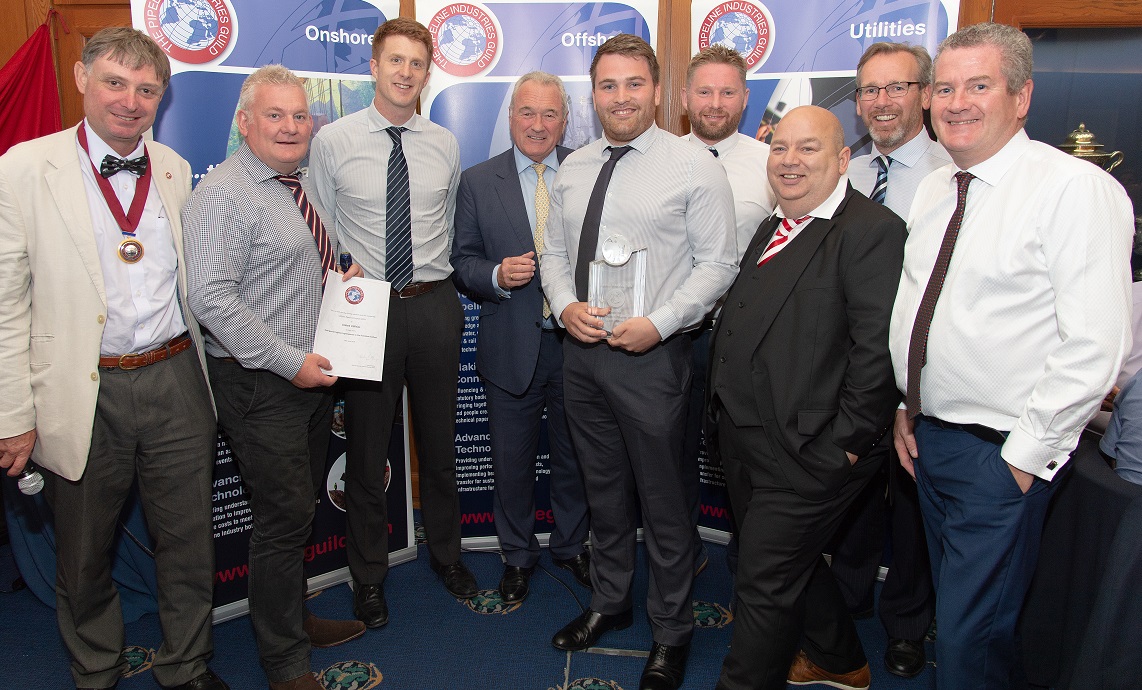 2018 Winner:
United Utilities | Emergency Engineering Response to the Franklaw Incident
2018 Nominees:
Barhale Ltd, Cadent Gas Ltd, Mott MacDonald and tRIIO Project team | Chelsea to Battersea Gas Pipeline - River Thames Tunnel Crossing
Fisher German | Tool Box Talk, Video for specialist training on pipeline construction projects
South West Water Delivery Alliance H5O | Mayflower Street, Plymouth - Pile Cutting and CIPP Patch Repair
United Utilities | West Cumbria Water Supplies Project - Thirlmere Transfer Scheme
2017 Winners:
Cadent, GPS PE Pipe Systems, PSS, tRIIO | Replacing gas pipelines accross Central London: Phase one of the London Medium Pressure Strategy Project
Affinity Water, Suez, MACE | ICE Pigging, Trunk Main Cleaning
2017's Nominees:
National Grid Gas Distribution Limited | Raynham Farm: Re-inforced thermoplastic pipes - Paving the way for renewable energy
Eight2O | Project Zero Leakage
South West Water Delivery Alliance H5O | Maltsters Rising Main
Wessex Water Services Ltd | Wessex Water's new Trunkmain