Previous Winners Utility Technology Award
Utility Pipeline Technology Award
This award, introduced in 2003, is made for the most significant contribution to the utility pipeline technology. The objective is to promote the development of new ideas in the general field of utility pipeline technology.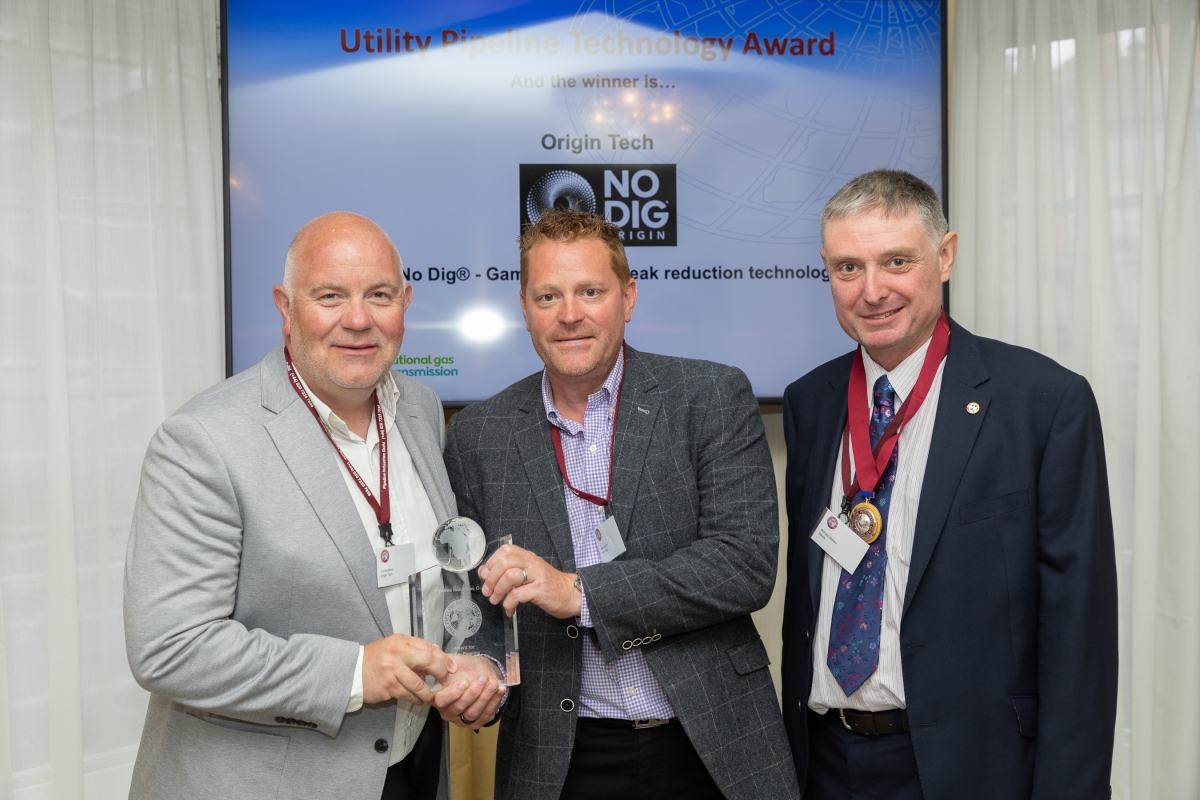 2023 Winner:
 Origin Tech  Origin No Dig® - Game changing leak reduction technology
2022 Winner:
Environmental Techniques, Caledonia Water Alliance, Good Friday Robotics, Scottish Water | The Machines are Taking Over! Adapting Drones for Advanced, Safer Sewer Surveys
2021 Winner:
Mott MacDonald Limited (MML) & Continuum Industries Ltd | Moata Route Optimiser/Applying AI for Optioneering at the front end of Transmission Pipleine Projects  
2020 Winner:
Wessex Water, Headlight AI, Bright Innovations Group | 'Telesto' 3D LiDAR Modelling of Tunnels in Semi-Turbulent Flow
2019 Winner:
Victaulic | Victaulic W257 Dynamic Movement for Seismic and differential settlement solutions
2019 Highly Commended:
Westwood Pipelines Limited | 3L SLA Monitored Pipeline/Liedertswil, Switzerland/Egeplast
2018 Winner:
Tracto Technik UK | Keyhole Service Connection Innovation
Utility Pipeline Project Award
The Utility Pipeline Projects Award was introduced in 2016 to showcase technical expertise, achievement and challenges overcome in delivery of utility pipeline projects. Projects may be of any length, any diameter pipe or in any sector, including; renewables,  unconventional gas, power, infrastructure, gas, water, wastewater, power and IT.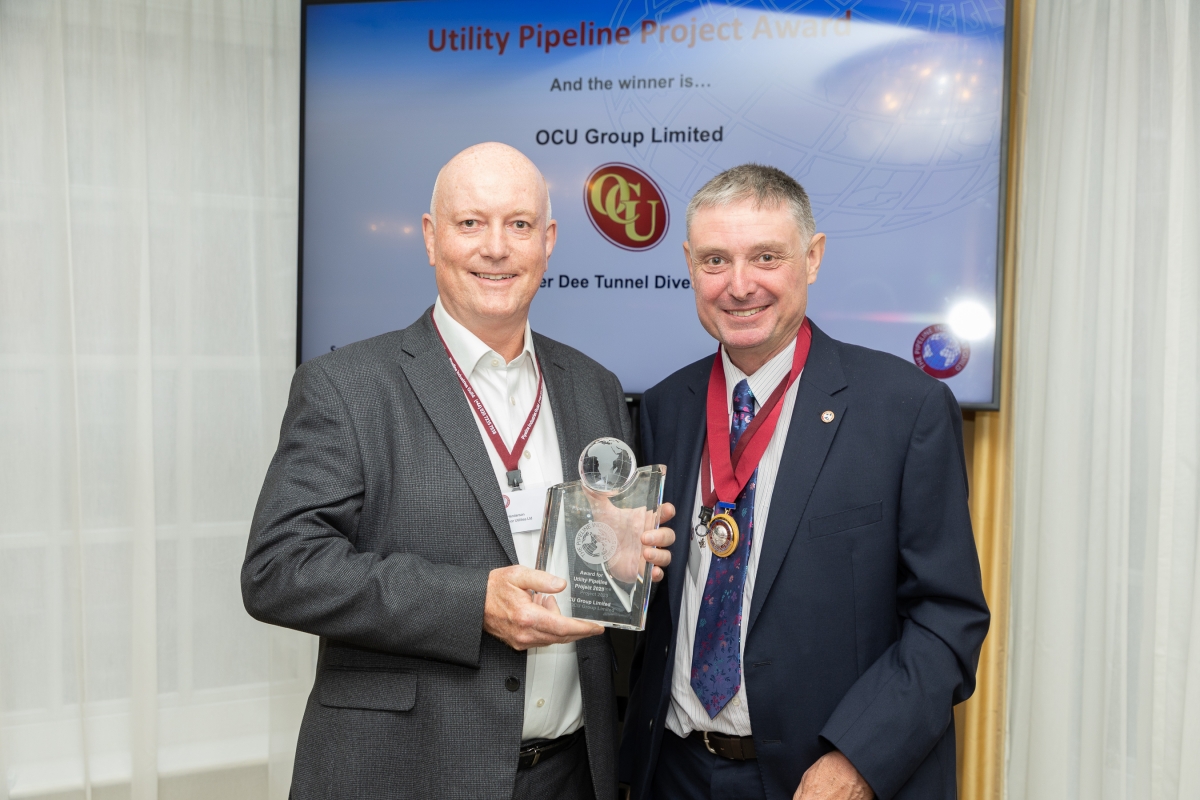 2023 Winner:
 OCU Group Ltd | River Dee Tunnel Diversions
2022 Winner:
 Thames Water, Agility Alliance, Morrison Water Services, Die Draw | Phase 1 lining of 36" water main on Seven Sisters Road, London
2021 Winner:
United Utilities & Mott MacDonald Bentley (MMB) | Haweswater Aqueduct - Replacement of Hallbank Tunnels 
2020 Winner:
Mott MacDonald Bentley (MMB) | Malpas SR Isolation
2019 Winner:
Mott MacDonald Bentley (MMB) | Damask Reservoir Scour Pipe Upgrade
2019 Highly Commended:
Firmus Energy & GPS PE Pipe Systems | River Foyle Crossing
Bristol Water, Black & Veatch, Kier | Southern Resilience Scheme
2018 Winner:
United Utilities | Emergency Engineering Response to the Franklaw Incident